1950 Utility Table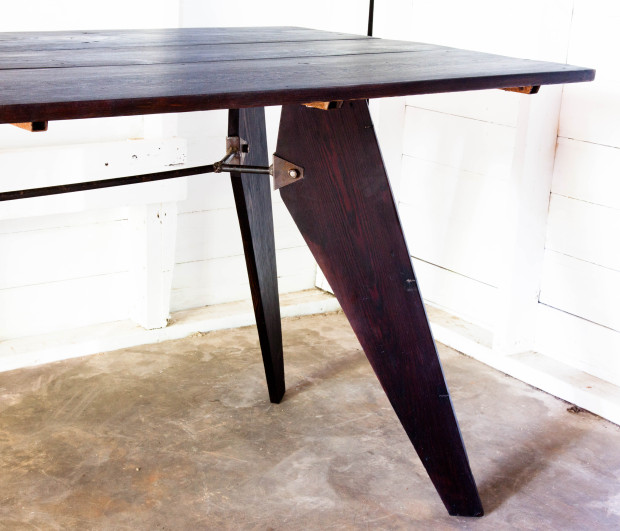 Aerodynamic lines.  Minimalist joinery.  Sleek profile.  Infinite uses.
Dining.  Working.  Conference.  Fashion display.
Retrospecting Jean Prouve atelier's awesome Mid-century industrial design, the 1950 Utility Table is constructed throughout of solid, gorgeous, vintage long-leaf pine finished so that the exquisite patina and subtle, subsurface paint suspend above the delicate, intelligent metal brace-work structure that binds the svelte, geometric legs, also of long-leaf pine.
Light-weight and fully disassembled/reassembled with common tools. Available in Natural and aniline-dyed Black.
Multi-coated satin finish of teak/linseed/tung oil.
Sizes range from 5-8 feet long X c. 34″ wide X c. 30″ high.  $1600-1850.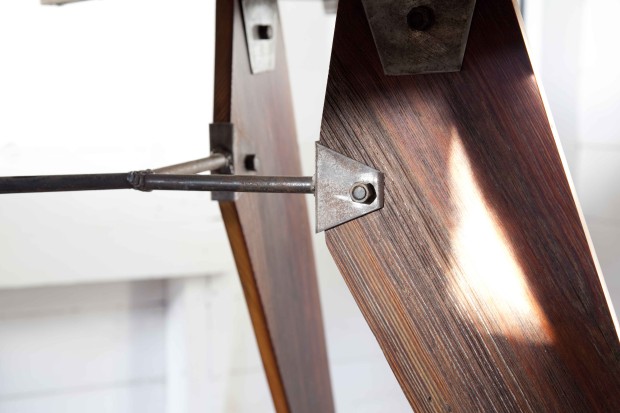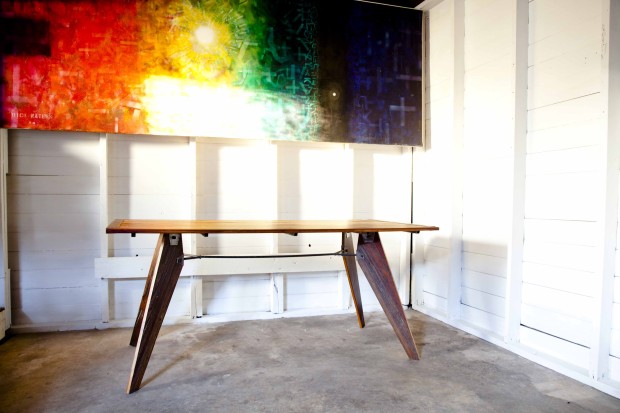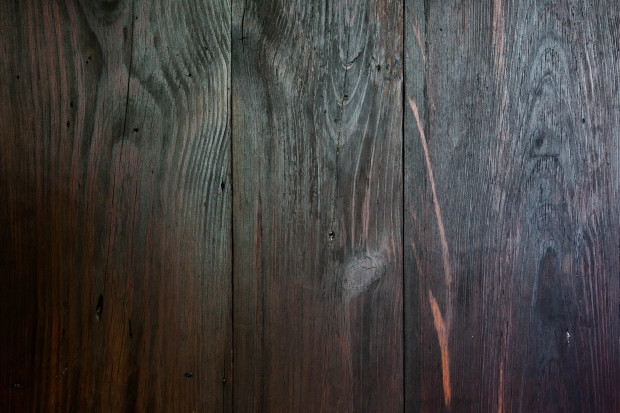 Save
Save
Save