Mobile Flex-Cart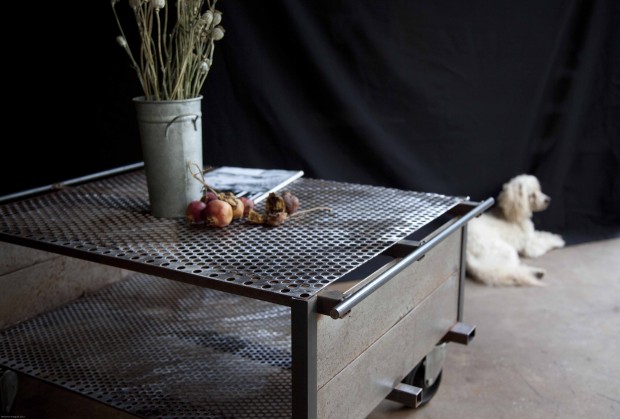 Versatile.  Multifunction.  Multimedia.

Open to interpretation, the Mobile Flex-Cart fulfills a myriad of possibilities:
Zen dining on the floor…  Industrial coffee table… Low-riding flat screen stand.
Extreme sturdiness designed-in, with enough ooomph to move around a massive 34″/250 lb. old-school Sony HDTV.
Approximately 17-1/4″ high X 35″ wide X 25″ deep.
Includes a 10″ high shelf to fit lots of electronic gear and media. Swiveling rubber or metal wheels. Guaranteed to tarnish to rusty patina.