Red + Blue Chair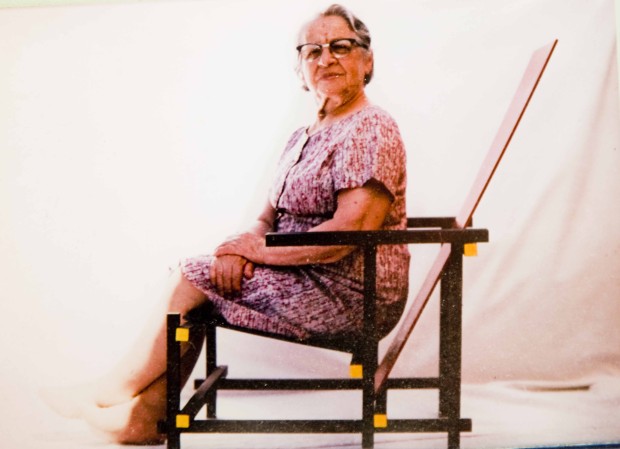 The Iconic 1918 Masterpiece.
Ergonomic. Spare. Conversational. A must for every serious design aficionado.
The Platonic nec plus ultra of seating.
The primary red and blue of the seat and back sit on matte black stanchions, so that the areas of color appear to float, giving it an almost transparent structure, whereby the primary yellow ends extend symbolically to infinity.
Seat and back, lacquered Baltic birch; and hard maple frame.  $900.